Welcome to MODS Luggage !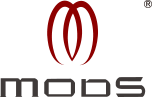 Our Design
MODS® Luggage has an envious reputation of being known as the "Zhejiang Top Export Brand". Our award winning luggage design team have won many awards, having produced 7 utility model patents and a further 88 design patents.
Our team works hard to bring our customers the very latest design trends which they combine with innovative technology. This enables us to continually set new standards in luggage design which sets us apart from other luggage manufacturers. We have created over 2000 collections and introduce around 150 new collections every year.
UK Design and Marketing team
Our products are frequently used for our customers' own-brand developments as well as our own MODS Luggage brand. Our UK design and marketing team have extensive experience in developing luggage branding and marketing collateral for major UK and international retail brands.